AutoSec Systems prepared Wired and Wireless IP Camera with NVR for industrial and commercial projects.


In that wireless network or Wired Network to connect all cameras and configure to NVR(Wireless DVR) with display to TV or monitor.


Display :


You can watch live streaming on TV, Laptop, Tab, and mobile.
In mobile can access live camera view. Recording video with audio can watch on mobile.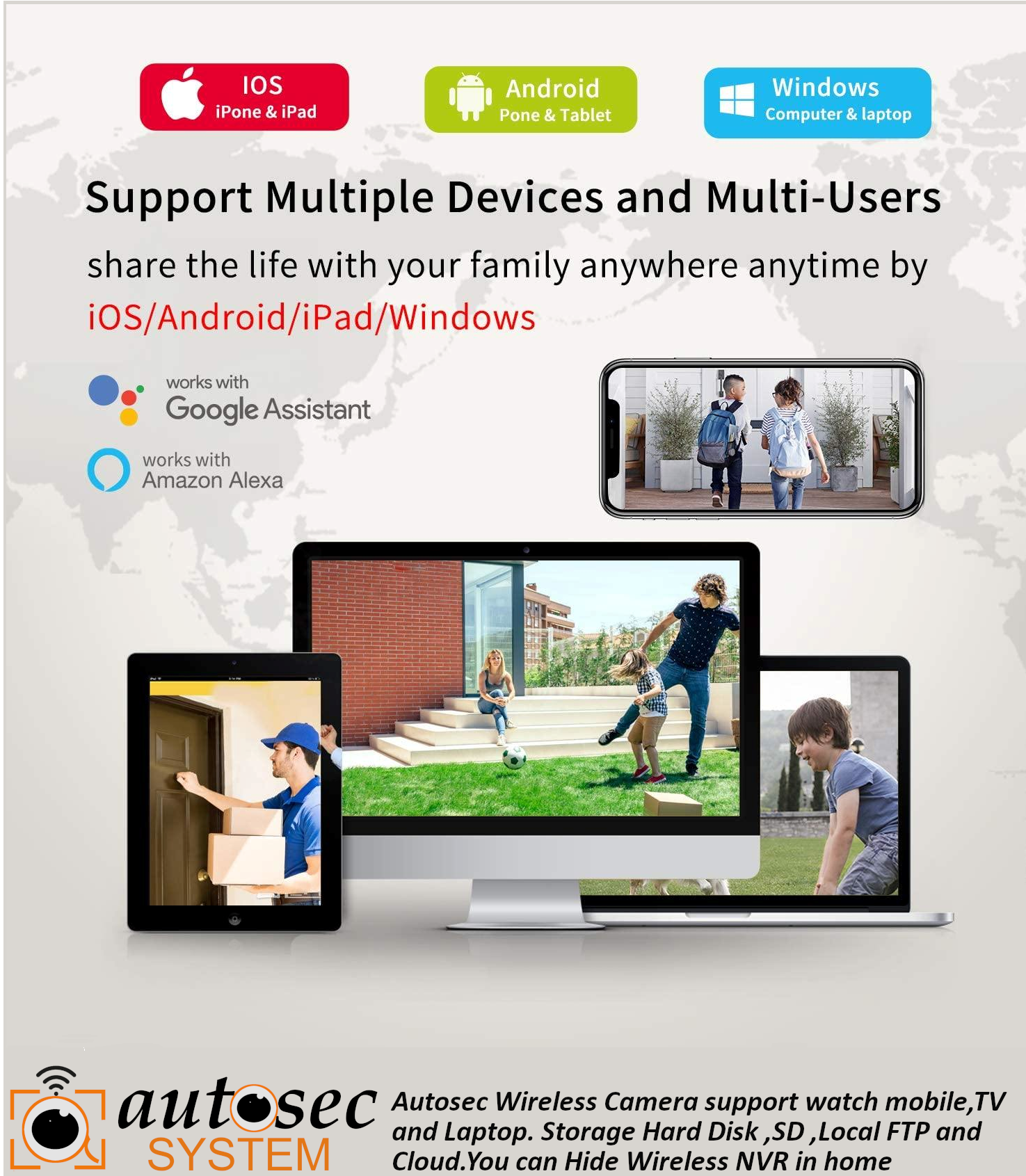 Storage :


It can stored Hard disk, SD card, local server and cloud.




Data security:


If anyone takes a camera, it will record NVR (Wireless DVR) hard disk and cloud. It will generate alarms and call to mobile using motion detection.
If any problem with NVR (Wireless DVR). It will record in SD and cloud. It will generate alarms and calls to mobile using motion detection or human detection.
NVR(wireless DVR) is wireless, You can hide it anywhere in the shop or home.





Use case:


1) In case add a camera later. It is easy to add a camera in wireless and only charge a camera price.
2)It is easy to service remotely. It is easy to find out issues.


3)There is no wired connection.
4) AI(Artificial intelligence) Motion detection any person automatically rotates the camera focus to the person and sends the call to mobile.
5)
Restriction area or no parking area alarm.
6)LED ON using mobile (24hrs color vision)
7)Siren Alarm in-camera control by mobile (Human detection or Motion detection )
8)Audio recording of all cameras.


9)View and Download recording video using mobile
10)AI (Artificial intelligence) Attendance Monitor using the camera.
11)Two-way voice communication (mobile to camera )
12)In wireless cameras can view 8/16/32 cameras on single screen TV with record Hard disk, SD, and cloud.









Commercial And Industrial Cover Below:

1)Supermarket

2)School, college

3)Factory

4)Office

5)Mall

6)Apartment

7)Bank

8) Hotel & resort

9) shopping complex










Video:
























Industrial and commercial Surveillance Security systems solutions